Protectors of the Planet
Five Personal Stories - One Critical Message.
The planet and the human race are under threat; we face the biggest fight of our lives.
Our journey, which took us around the world, lead to inspiring encounters with 5 ordinary people who, in the face of adversity, have risen to the challenge.
One small step is all it takes and the power really is in our hands. How exciting is that?!
Watch the full film series below or over on our YouTube channel here.
USA - The Rancher
Deep in the heart of Texas Ranchland, we meet Tommy Sonnen, a fourth-generation rancher and Renee, who moved from Houston, Texas to become the archetypal rancher's wife…with a difference.
Tommy, complete with his Great Grandfather's original spurs and branding iron was desperate for Renee to get involved with the ranch and suggested she look after two calves, one of whom was called Rowdy Girl.
It was a turning point. It certainly did the trick in engaging Renee but she fell in love with the calves and began to question what they were doing. After six years, her moral dilemma instigated an ultimatum.
According to Renee, 'Mother Earth is crying and we've got to change things'. Renee's life aim is to save the animals and save the planet; 'This is not about me, it's about the planet'.
Watch now
Singapore - The Athlete
Singaporean, Luke Tan had numerous health problems as a child and was borderline obese. During his teens and early twenties, he was heading down the 'wrong path' in life and fell into depression. Influenced by his dad, Luke discovered bodybuilding and embarked on a strict regime which saw him eating a typical bodybuilder's diet of around a kilo of meat every day!
Luke is now a successful endurance athlete; who after researching and watching documentaries which focused on climate change and animal welfare, cut out meat for ethical, environmental and health reasons – and he did so overnight!
We meet Luke as he is about to embark on the famous Spartan Race on Sentosa Island, Singapore. Will a plant based lifestyle stand in his way of success and self-fulfilment?
Watch now
UK - The Football Fan
The archetypal pie and a pint culture of British football was challenged back in 2010 when successful eco entrepreneur, Dale Vince, bought Forest Green Rovers and soon afterwards made the decision to turn the league two football club into the first ever fully vegan club in the world.
Meanwhile Rovers fan, Chris Latham was about to experience his own epiphany - he began thinking about his own diet and the impact it could have on himself and the planet.
Other Rovers fans have followed suit and become vegetarian since the club took meat off the menu, which Vince is delighted about: "They've told us it's changed their lives," he says.
Watch now
Australia - The Butcher
Working class Aussie, James Persson is having somewhat of a personal crisis. A butcher by trade, he experienced a 'lightbulb moment' a couple of years ago whilst watching films like Cowspiracy and Earthlings and began to question how he was living his life.
Our film also features Russian born Aussie, Igor Pershinn, founder of 'Less Meat Less Heat' - an organisation set up to spread the word about the direct link between meat consumption and climate change - and incoming CEO, Angie Plummer who talks about cattle farming in Queensland and the destruction of the Great Barrier Reef, a worry not just for Australians but for the entire world.
Watch now
Sweden - The Garden Chef
Celebrity Swedish chef, Paul Svenssen, Executive Head Chef and the mastermind behind Fotografiska's sustainable plant-based restaurant.
Recognised in 2017 by the Culinary Institute of America and the EAT Foundation as one of the world's top chefs in 'plant forward menus' and selected to join their Plant Forward Global 50 list, his menu focuses on delicious plant based meals with meat options as 'side dishes', always focusing on sustainably sourced food.
Paul is a meat eater, believing in balance and embracing a notion of inclusiveness whilst ensuring that food begins with tastes and experience. His philosophy is founded on food through which you can 'taste sustainability', but does that make for a successful restaurant and a sustainable planet?
Watch now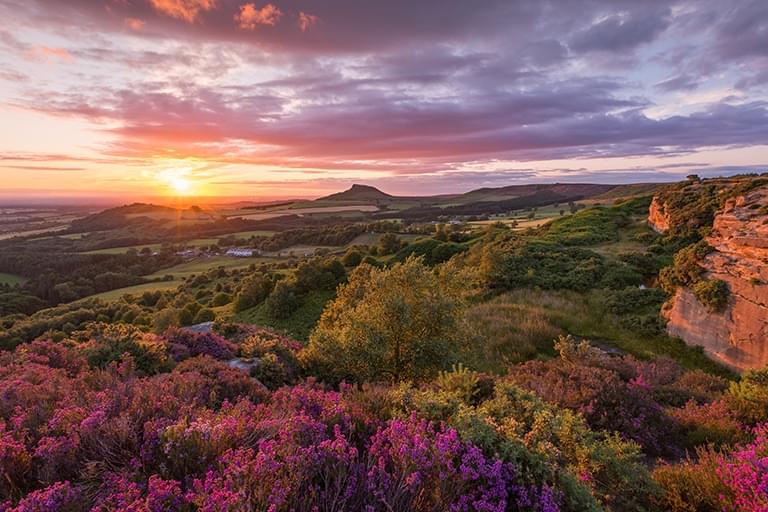 Net Positive Report
Our latest Net Positive Report is now out. Take a look at all the exciting developments and innovations helping to make Quorn even more sustainable.
View report