A Tasty Twist on Summer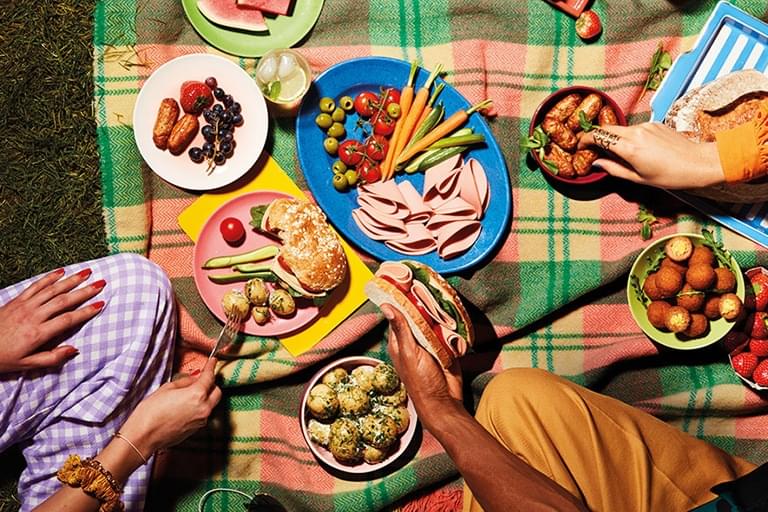 From picnic food and snacks, to salads and more, we have some amazing summer food ideas for you and your family and friends.
From veggie and vegan BBQ & picnic ideas to delicious dinners for those balmy summer evenings, discover our full summer range, snacking favourites and brilliant recipe ideas that are all perfect for the warmest days of the year.
We've also teamed up with some amazing guest bloggers to give you their top summer tips and some tasty recipes – scroll down and check them out!
Summer Snacking
Whether you're outdoors for a picnic or just staying in, our range of veggie snacks are perfect for any occasion. From old favourites such as Picnic Eggs, Cocktail Sausages & Sausage Rolls to our new range of Sweet Chilli, Creamy Korma and Garlic & Herb Bites - snacking never tasted so good!
View full range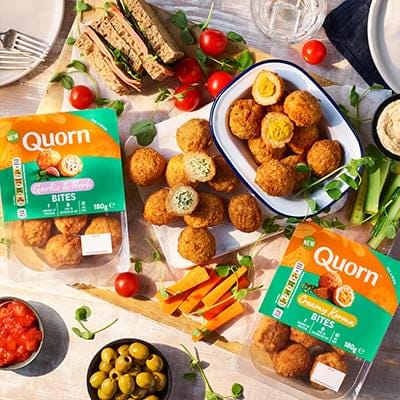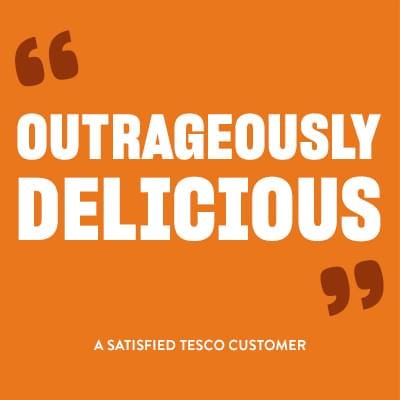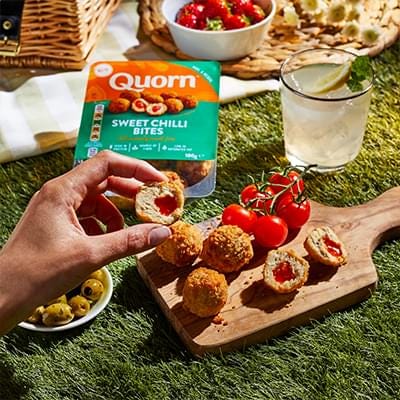 Summer Favourites
Burgers, hot dogs, tacos, and even roasts can be summer food staples. Explore our selection of summer recipe ideas for the tastiest veggie and vegan bbqs and picnics to serve up this summer.
See all recipes
Meat Free BBQ Guide
Whether you're vegetarian yourself or catering for others, ensuring you have tasty meat-free recipes at your BBQ is a great way to please all diners. Here's our BBQ guide, top tips and recipes to ensure your vegan and vegetarian grilling goes down a storm. And don't worry if the weather's bad all the following recipes can be made in the great indoors!
Read article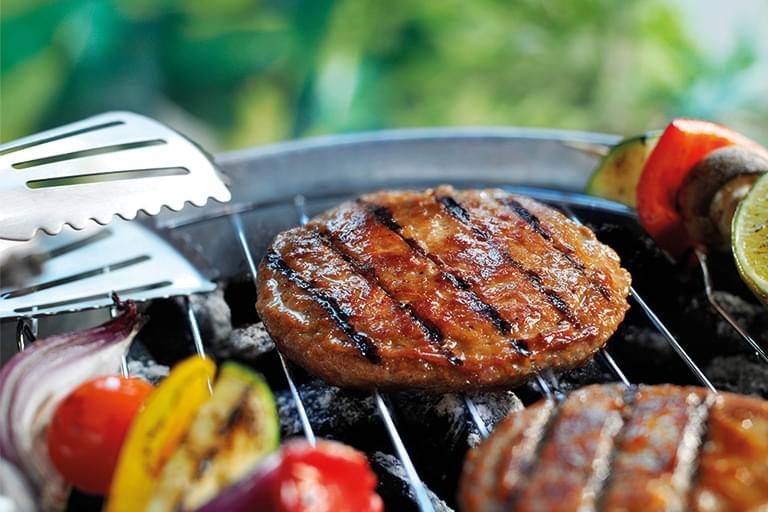 Picnic Food
We want your summer picnics to be perfect. That's why we're sharing our favourite picnic recipes to make sure that your picnic is as delicious as it could possibly be. Picnic food should be taken seriously, and at Quorn it most definitely is!
See all recipes
Vegetarian & vegan picnic tips
There's no better way get into the summer spirit than with an over the top cottage-core glamping-style picnic. Only one that's meat-free of course!
To celebrate the great(ish) British outdoors, we've teamed up with vegan cheese alternative brand, Violife, to bring you some boujee meat-free picnic recipes and hacks.
So dust off your completely-impractical-but-totally-the-part wicker basket, roll out a blankie and dine al-fresco!
Read article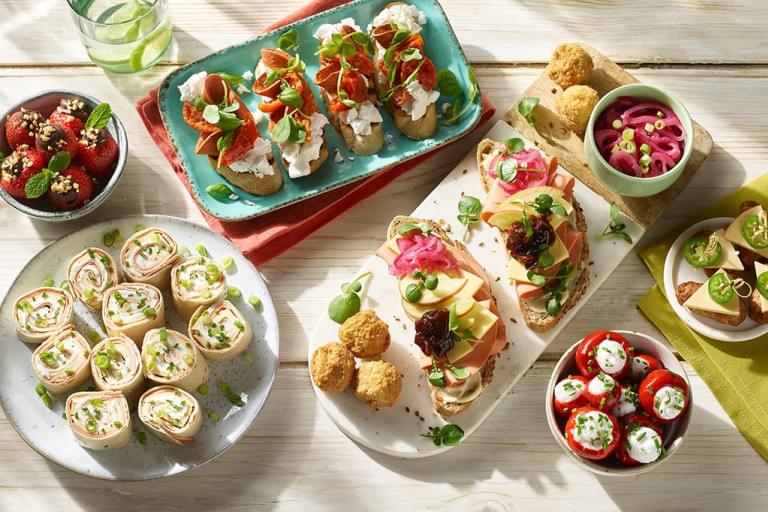 Salad Recipes
Whether you are prepping a salad for lunch, light dinner or getting creative in the kitchen to serve up a delicious salad recipe as part of a sharing platter for those balmy summer evening BBQ's, browse our tasty range of easy vegetarian and vegan salad recipes to enjoy!
See all recipes
GET IN THE SUMMER SPIRIT WITH QUORN SWEET CHILLI BITES
Say hello to Quorn Sweet Chilli Bites! Add a little heat to your snacking with a pop of tasty sweet chilli encased in our golden breadcrumbs. These delicious meat free bites are high in protein, low in saturated fat and a source of fibre!
Read article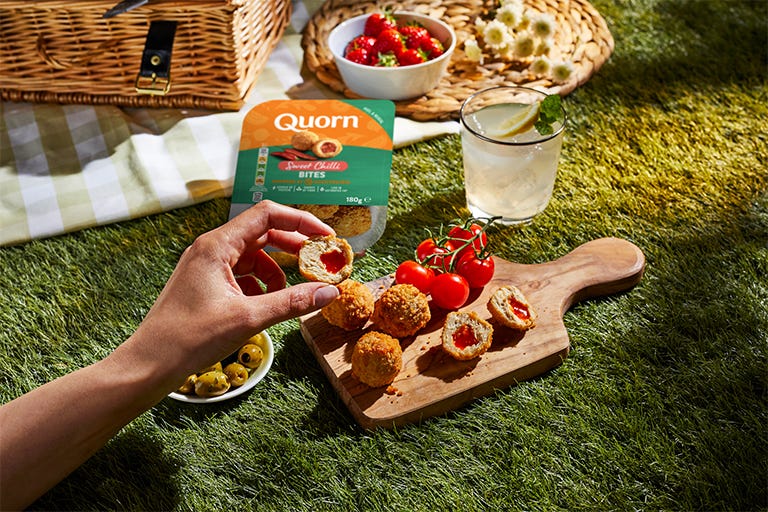 Our Deli Product Range
When creating your perfect picnic or maybe even a tasty summer sandwich, make sure you include our Quorn deli range. From Vegan Smoky Ham and Pepperoni to Vegetarian Chicken Slices, the options are totally mouth-watering.
View full range
MEET OUR SUMMER GUEST BLOGGERS
Whether picnic or BBQ, there's no better time to perfect your al-fresco dining than in summer. Join our guests bloggers with their top tips and tasty recipes to help you embrace the great British outdoors, the meat-free way.
Read More
Summer on Social
We love seeing how much summer fun you're having sharing your delicious recipe ideas and tasty snacking snaps! Keep sharing your picture perfect picnics and summer snacking with us by tagging @Quorn_UK on social media!