Quorn Smugnuggs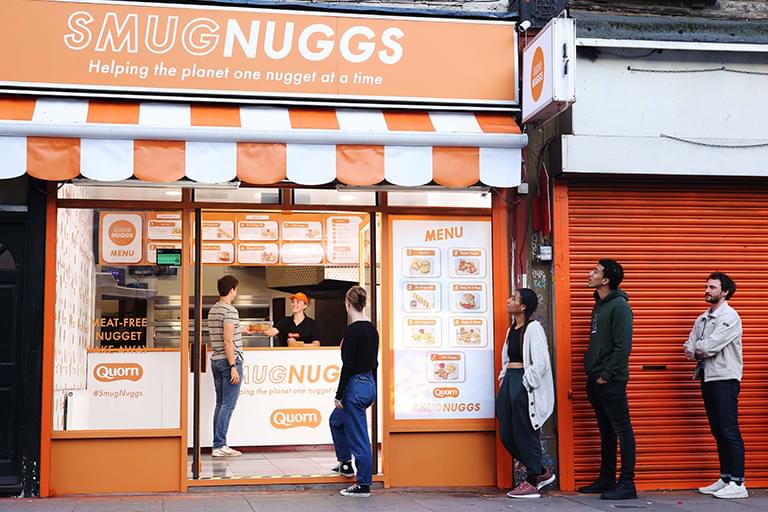 Quorn opened the first nugget-only takeaway in London, one which was entirely meat-free!
Our nugget shop, SmugNuggs, was open between Thursday 23rd โ€" Saturday 25th September 12-8 pm at 19 Kentish Town Road, Camden, London, NW1 8NH.
We offered free vegan and vegetarian nuggets to visitors. Including a nugget sandwich, a nugget kebab and a dinosaur-nugget kids meal.
Over 1500 nugget-lovers came on down to #SMUGNUGGS and made a simple swap to their usual takeaway-fix!
SmugNuggs Menu
Our delicious SmugNuggs menu spoiled Londoners for choice! From sandwiches and kebabs to sharing buckets and dino dishes โ€" there was something for vegans, vegetarians and meat-eaters alike at our everything-nugget takeaway.

That SmugNuggs Feeling
Feel as smug as a nugg with our mouth-watering Quorn Crispy Nuggets, which have a carbon footprint that is at least 29% lower than typical chicken nuggets. A simple swap can help lower your carbon footprint! For more info, click here.