Roar for the planet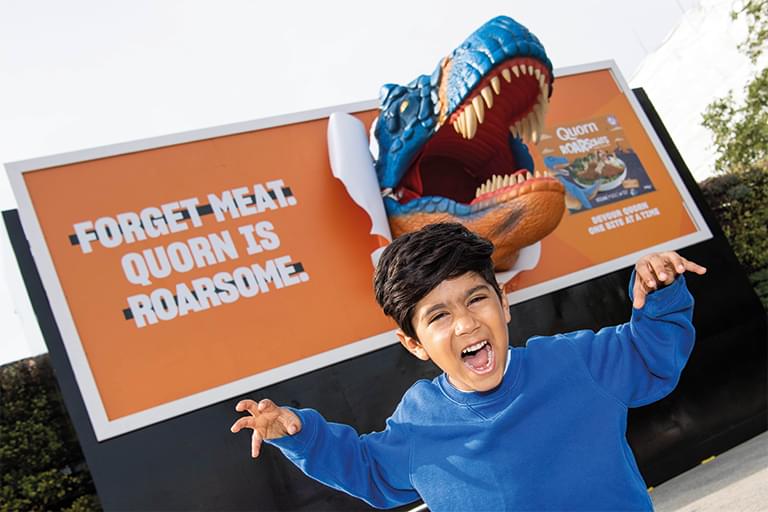 Our Roar for the Planet campaign is here to remind us all that a small change can make a big difference. Every meal, every plate, every bite can help lower your carbon footprint with Quorn. Never compromising on fun or flavour with Quorn Roarsomes - the ultimate vegan dinosaur shaped crunchy nuggets.
So what are you waiting for? Join our movement and ROAR for the planet!
Quorn Roarsomes - Vegan Dinosaurs
Our ultimate vegan dinosaur shaped crunchy nuggets don't just taste great they can also help reduce our carbon footprint, which makes them a deliciously easy swap into family mealtimes just like our Quorn Crispy Nuggets.
View product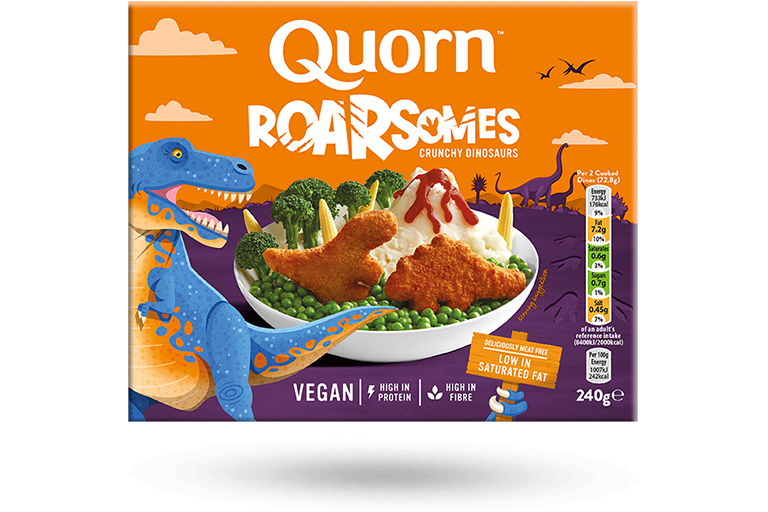 High in protein and fibre
Helps reduce your carbon footprint
Totally vegan and totally roarsome!
A Roarsome Surprise!
Forget meat Quorn is Roarsome! Watch as Roary, our giant T-Rex dino, gave unsuspecting shoppers outside Westfield Shepherd's Bush Shopping Centre a subtle reminder that we can each make a difference when it comes to what we eat. Shoppers then sampled a tasty serving of Quorn Roarsomes to see just how simple (and dino-licious) a small change can be!
Watch now
#Quornroarsomes
Dinnertime doesn't have to be dull. Make a simple swap to your meals with delicious Quorn Roarsomes and together we can ROAR for the planet!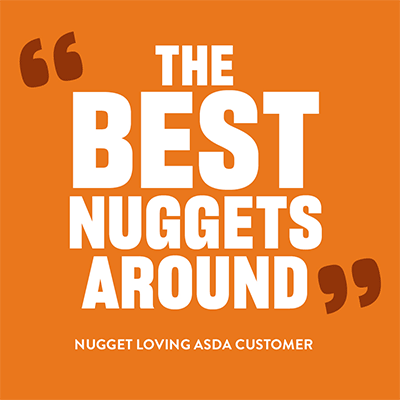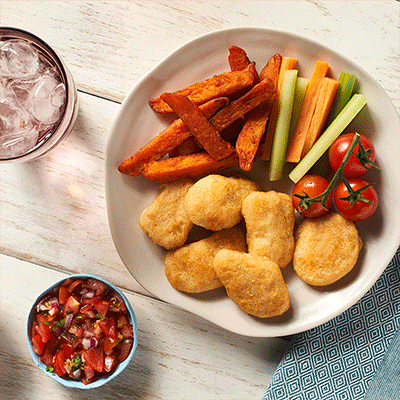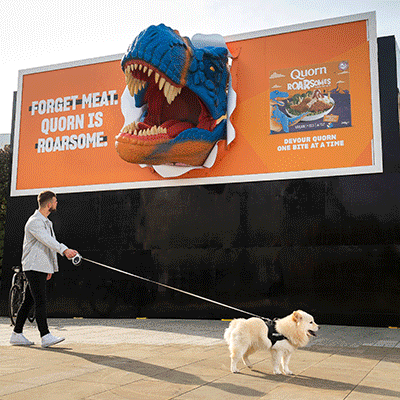 Devour Quorn one bite at a time
Quorn Roarsomes provide a quick and easy swap into meat free, without having to compromise on family dinner time favourites.
Coated in delicious breadcrumbs, Roarsomes come in three different shaped dinosaurs - T-Rex, Brontosaurus and Stegosaurus – which are created with Quorn's unique super protein mycoprotein; a source of protein that is high in fibre and low in saturated fat and is also more sustainable to produce compared to meat proteins.
View press release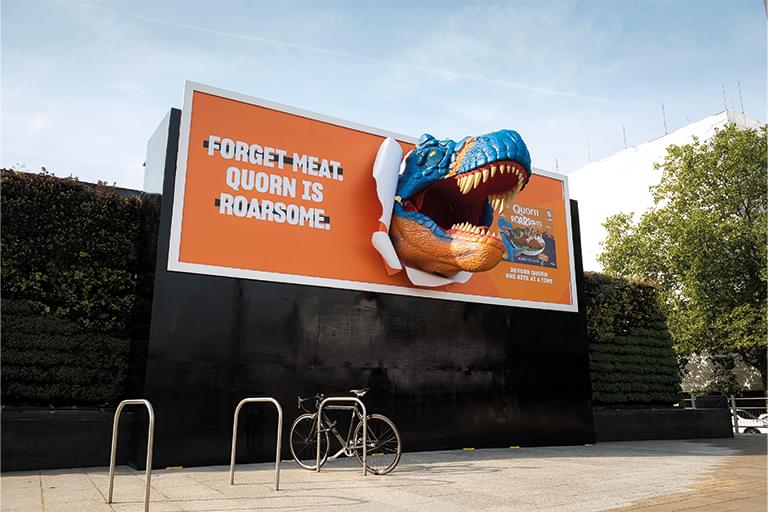 DINO-LICIOUS DISHES
We love all your t-rexcellent Roarsome dishes! Share your prehistoric plates with us using the hashtag #QuornRoarsomes on social media.