Discover Quorn Lunch Bowls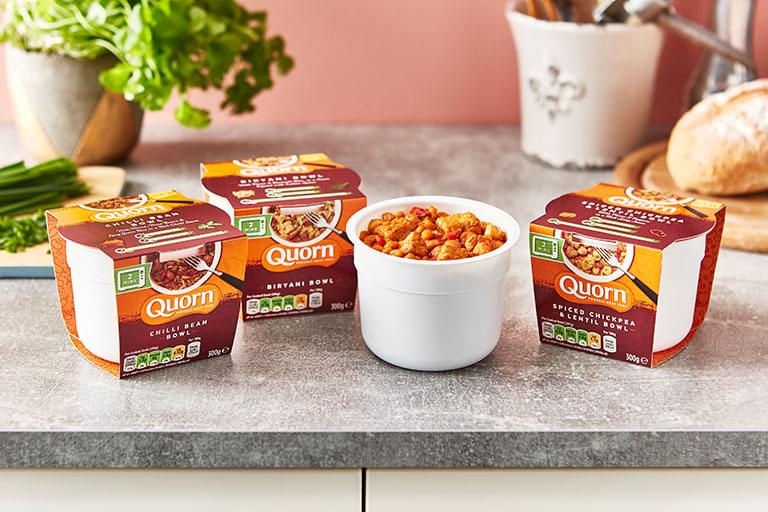 We all have those days when we need a convenient, on-the-go lunch option, but still want full on flavour. Quorn Lunch Bowls are not only tasty, they're a source of protein, under 350kcals AND low in saturated fat – so they are a convenient way to keep on track with your health goals too!
A fuss free way to eat healthy on-the-go or when there's no time to prep lunch from scratch – simply heat & eat!
Quorn Chilli Bean Bowl
For a tasty, nutritious lunch that's ready in minutes, try a Quorn Chilli Bean Bowl. Quorn Mince, three beans and long grain rice are served in a rich chilli sauce. Simply heat and eat.
View product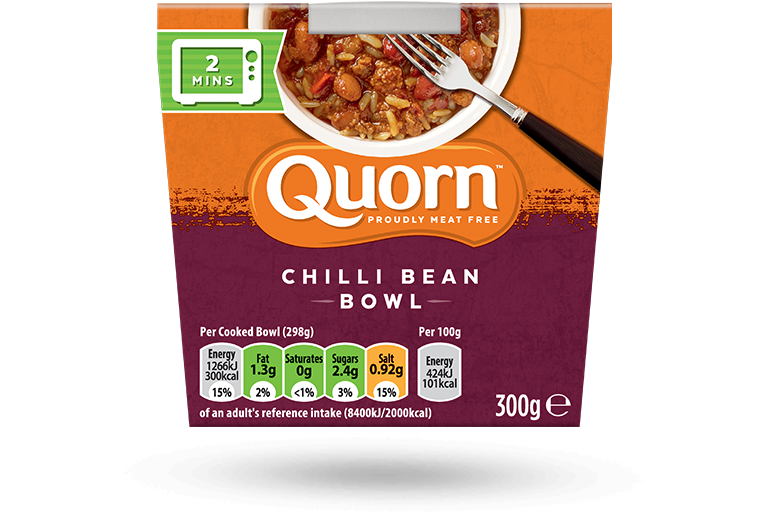 Quick and easy - just heat and eat!
Also in the Lunch Bowl range
Three more delicious Quorn Lunch Bowls. Seasoned Quorn Pieces & Quorn Mince are combined with nutritious grains and legumes, vibrant herbs and aromatic spices for an easy meat free choice straight from your cupboard or desk.
Find us in the food cupboard aisle at your supermarket.
View all food cupboard
Deliciously satisfying
With a long life and no need to refrigerate, why not fill up your food cupboard with all our Lunch Bowl flavours.
To view the full food cupboard range, click here.