For Chicken Lovers Everywhere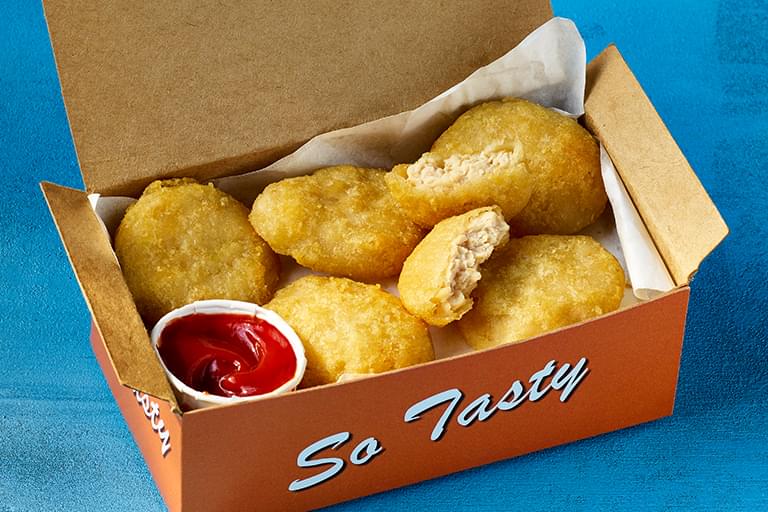 You really won't believe it's not chicken!
Whether it's a delicious box of Crispy Nuggets, a Crunchy Fillet Burger, or our tasty Mozzarella and Pesto Escalopes, our vegan and vegetarian chicken range is succulent, tasty and 100% meat free.
Even the biggest chicken lover will struggle to tell the difference.
So Tasty, Why Choose the Alternative?
Our Chicken Products
Explore our delicious range of meat-free chicken from Crispy Nuggets and Crunchy Fillet Burgers to our Pesto & Mozzarella Escalopes. Tasty and succulent, just no chicken!
See all products
Crispy Nuggets Big Bag
Can't get enough of our nuggs? Quorn Crispy Nuggets are now available in a value Big Bag frozen pack – great for family meal planning (and those emergency dinner times we all have)!
Nugg Recipes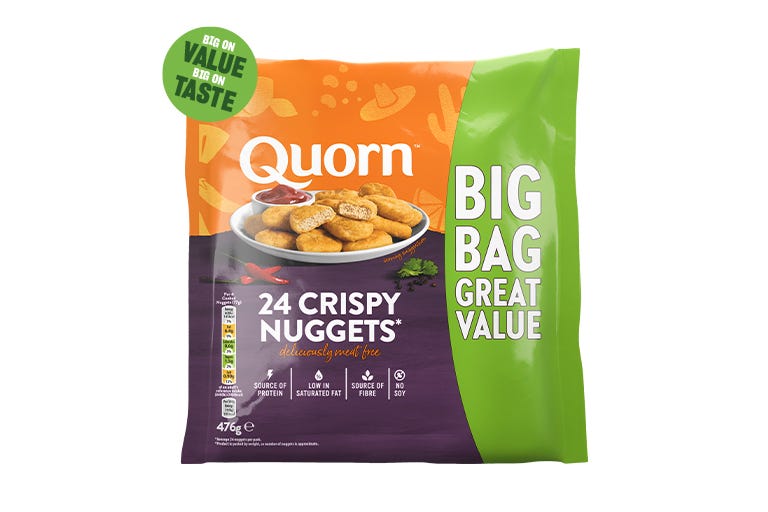 Recipe Inspiration
From a meat free version of the classic sticky wings, to a succulent Crunchy Fillet Burger and Crispy Nuggets with a Katsu twist, you'll find inspo for all your fakeaway night and mealtime favourites with our delicious recipes!
View All Recipes
Quorn on social
Don't forget to tag us in your lip smacking recipes using the hashtag #Quorn on social media.