Helping the planet one bite at a time
We think the planet is worth fighting for and together we can make a HUGE difference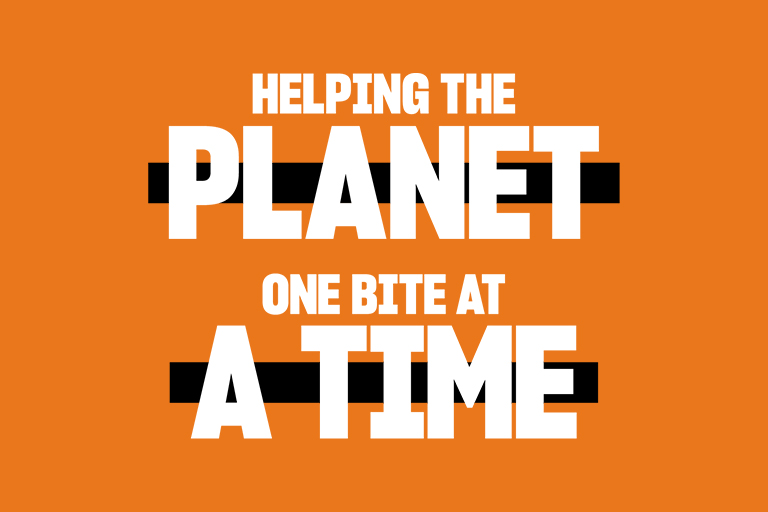 Every one of us. Every Tom, Dick, and Harriet. From Scarborough to Stockholm. Not by doing anything major. But by making one little change, one meal at a time. Every plate makes a difference. Every. Single. Bite. So what are we waiting for? Get those ovens going. Grab those forks. And get ready to make a difference. Because together, a little change can make a huge difference.
Quorn. Helping the planet, one bite at a time.
WATCH OUR TV AD
We're all about helping the planet one bite at a time. To see how we're bringing our message to the world, take a peek at our TV ad.
We can all help the planet one bite at a time by switching to Quorn®, why? Because Quorn Mince, Pieces & Fillets achieved 'CO2 Measured' certification by the Carbon Trust for the full life cycle of the product.
Quorn Mince farm-to-factory gate carbon footprint, is 95% lower than typical beef mince. Quorn Pieces & Fillets farm-to-factory gate carbon footprint, is 75% lower than typical chicken. A simple swap can help lower your carbon footprint, give it a try today.
For the full comparison report click here.
Introducing carbon footprint calculations on our products*
These calculations show how much carbon was emitted during the production of our products, making it easier for you to take a step in the right direction when it comes to reducing your carbon footprint.
Read more
*Values shown represents farm to fork carbon footprint for Quorn Mince, 300g frozen.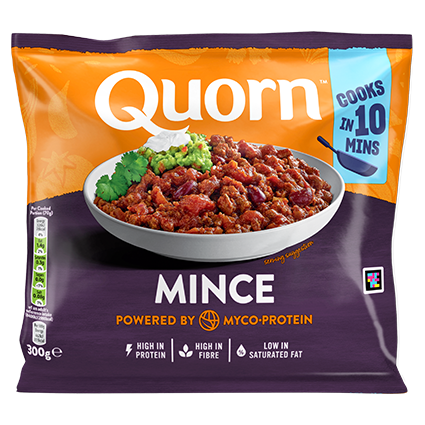 Our Products
Explore our delicious range of meat free products and make a change to your plate today.
See all products
Recipe Inspiration
Cook up a storm with our recipe favourites, they're delicious and kind to the planet too.
See all recipes